27 June, 2018
Fighting energy poverty in Europe: the next steps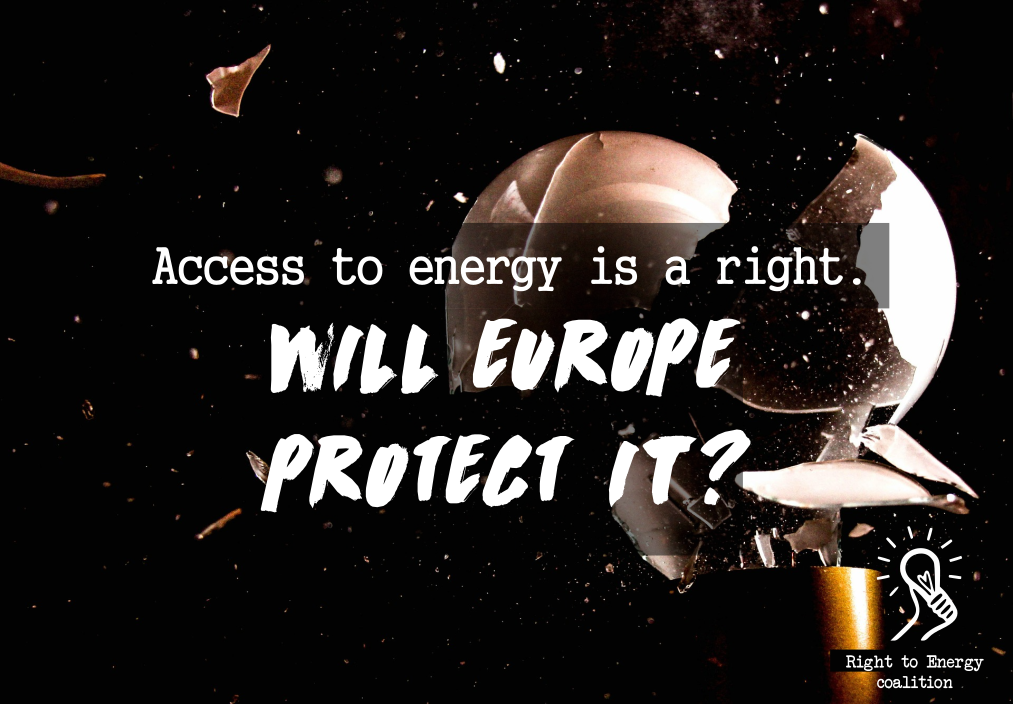 Political deals have now been reached for 4 EU energy files. For a year now, the Right to Energy coalition, bringing together unions, social, environmental, and health organisations, has been working to link social and climate justice, to include energy poverty meaningfully in this legislative package.
Energy poverty is still rising in Europe, after a sharp increase after the 2008 financial crisis 10 years ago, due to a combination of high energy prices (up 70% since 2004), inefficient homes, and stagnating incomes. Faced with this social emergency, all across Europe, people are organising to demand political action and provide immediate solutions on the ground, for example by initiating solidarity programmes.
The EU has a role to play. A month ago, 68 national, European and international organisations called on governments to recognize the role of European energy policy in tackling energy poverty and to include measures to alleviate it in new energy laws.
Up for debate were:
in the Energy Performance of Buildings directive: the inclusion of energy poverty in national renovation strategies;
in the Energy Efficiency directive: an ambitious efficiency target, to boost renovation programmes across the continent and provide everyone with a decent home, and measures targeting energy poor households in renovation efforts;
in the Renewables directive: a strong target, and the recognition of the role of community energy projects in alleviating energy poverty;
in Governance, a European definition of energy poverty, and national plans and reporting requirements.
Due to resistance of national governments, most of these demands fell on deaf ears. Warm words prevailed instead of action, as governments resisted the more ambitious proposals of the EU Parliament. In the end, we achieved:
The next steps will be implementation of these rules at national level, where we be working with national allies to scale up action to the level needed to take on the challenge. Action on energy poverty is urgent, as is climate change. Words alone will not suffice: they achieve nothing for the millions of energy poor in Europe.
During the Energy Council of June 11, three countries expressed their wish to include energy poverty in the package at the eleventh hour — joining previous calls of Portugal. Luxembourg regretted a "missed opportunity" — but it is not too late yet. EU governments can still take a powerful step to guarantee access to energy for all: ban disconnections. Negotiations open today, and are expected to be challenging.
Energy is a human right, and has been recognized as such in the European pillar of social rights. It's time for governments to enforce it. We will continue fighting to make it happen in the electricity market legislation.