20 February, 2019
New report: Majority of EU countries unable to keep citizens warm this winter
New research puts forth a first-of-its-kind EU index on energy poverty, revealing a majority of EU countries have significant levels of energy poverty and are unable to keep their citizens warm this winter. Energy poverty is especially prevalent in south and east of Europe.
Bulgaria outstrips other countries for prevalence of four key indicators – damp and leaky homes, high energy costs for households, inability to keep homes warm against winter, and inability to keep homes cool in summer.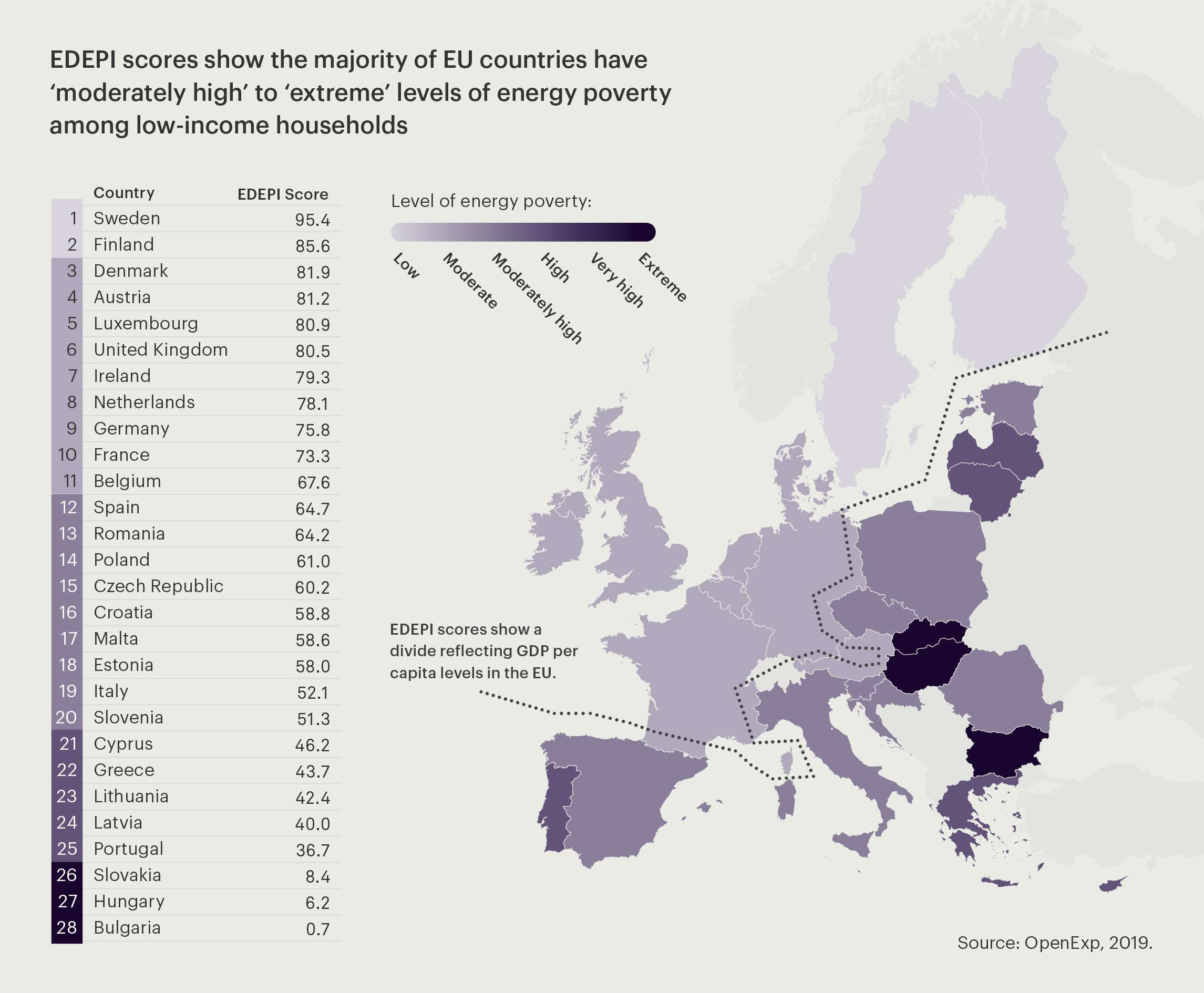 Key findings:
A majority of EU countries – 17 – have significant levels of energy poverty ;
The share of household expenditure spent on energy is rising in Europe, with increases more prominent in low-income families – whose expenditure increased 33% between 2000 and 2014 [1];
A clear divide exists between northern/western and southern/eastern European countries;
Socio-economic factors play a bigger role in high energy poverty levels than weather;
Countries with strong building regulations and higher GDP per capita show lower levels of energy poverty;
Worst performing countries face both winter and summer energy poverty [2].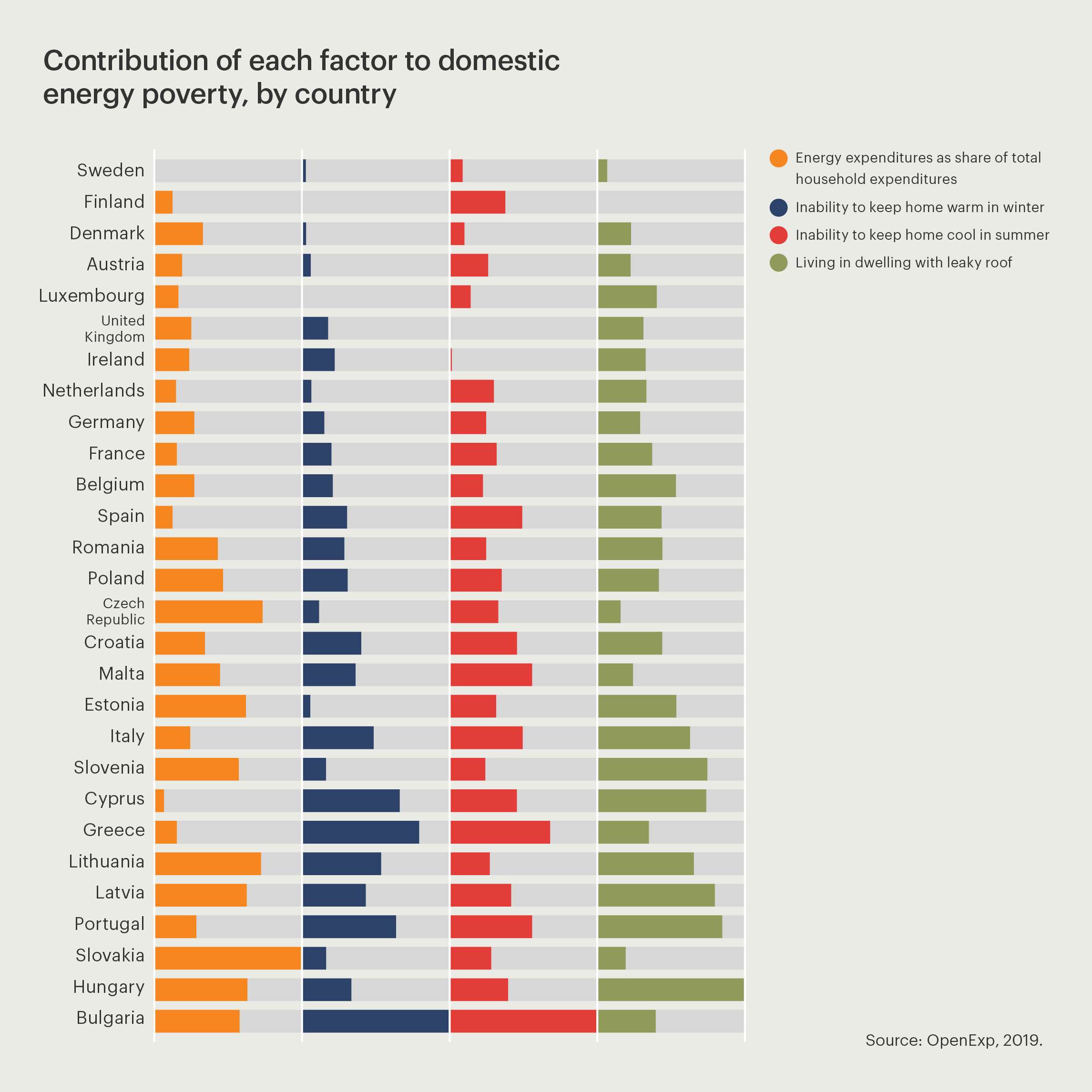 After a two-year negotiation process during which new provisions were won for energy poverty alleviation in the EU energy package, the lack of political ambition to tackle energy poverty is nevertheless still visible: Greece was the only EU Member State to have included an energy poverty objective in draft National Energy and Climate Plans [3]; whereas national energy efficiency targets, a structural solution to energy poverty, also fail to reach the insufficient EU target of 32.5% by 2030 [4].
We call for :
A ban on disconnections to protect low-income households
Renovation of homes to cut emissions and energy bills
Putting energy in people's hands: energy democracy is part of the solution
---
[1] OpenExp "European Energy Poverty Index: Assessing Europe's Energy Inequality" based on DG Energy ad-hoc data collection. In some EU countries, low-income households spend more than one month's salary on home energy bills each year (Source: Energy Prices and Costs, SWD, DG Energy).
[2] An intense heatwave wreaked havoc across Europe in the summer of 2018. Three quarters of humanity could be facing deadly heat by the end of century due to climate change (Nature Climate Change, 2017)
[3] Desk analysis by Friends of the Earth Europe of draft National Energy and Climate Plans currently submitted to the European Commission.
[4] The Coalition for Energy Savings, report "2030 national energy efficiency contributions short of EU target"