Right to Energy unites trade unions, anti-poverty groups, social housing providers, NGOs, environmental campaigners, health organisations and energy cooperatives across Europe. We campaign to tackle energy poverty at an EU, national and local level.
We aim for an energy system that puts people and planet before profit. The Coalition was formed in 2017 to advocate for energy poverty in the 2030 EU Clean Energy package. Since then, coalition members have successfully campaigned to ban disconnections, implement free of charge renovations for energy poor households and include the energy poor as key players in the EU Green Deal. Additionally Right to Energy members have provided essential research on Who's to Pay for a fair transition and how to secure the Right to Energy for all Europeans.
Current work includes ongoing input into the EU Green Deal and energy efficiency legislation, advocacy in member states as well as local community campaigns to secure the right to energy for energy poor households during the pandemic.
If you would like a translation of any of our resources. Please contact us via our contact form.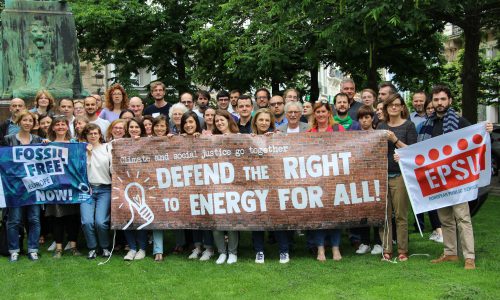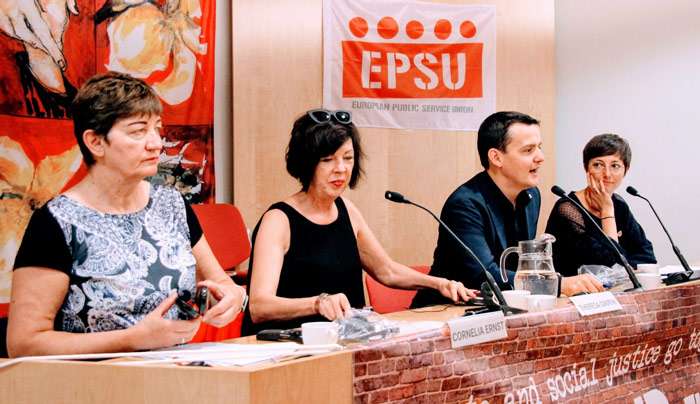 Our vision
We recognise energy poverty lies at the intersection of different issues: a warming world that puts people and planet at risk, increasing social inequality, and an unjust energy system. These multiple dimensions call for a holistic approach to tackle energy poverty's different causes and consequences in a dignified way.
Energy is a basic human right: no one should ever have to choose between eating, lighting or warming one's home. We aim to listen and raise the voices of Europe's energy poor to make sure they are heard in the energy discussion.
We invite activists, social movements, workers and their unions to form coalitions at national and European levels to ensure a fair energy transition for all. We call on all European institutions and national governments to take the bold decisions necessary in this time of crisis.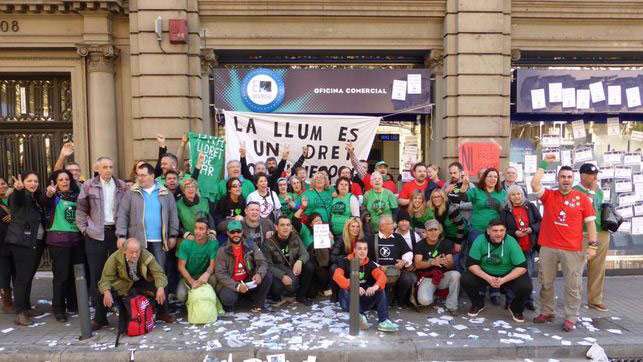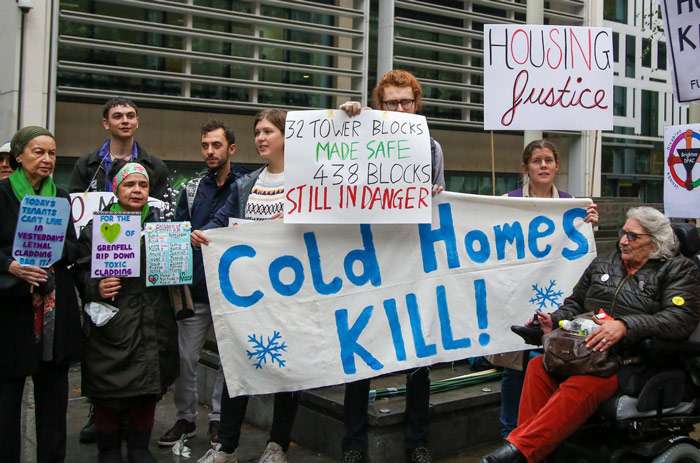 Our demands include:
A ban of disconnections to effectively ensure the right to energy;
The supply of a minimum amount of energy for all;
A massive renovation programme across the EU to provide decent, efficient housing for all;
The targeting of the most vulnerable in these renovation efforts;
Recognition of the role of community energy in alleviating energy poverty;
Support for community energy projects fighting energy poverty;
A European definition of energy poverty to understand and monitor the issue at EU-level